Options
Mark Question as New

Mark Question as Read

Float this Question for Current User

Bookmark

Subscribe

Mute
Flume: Twitter data looks corrupt
Created on ‎11-28-2016 07:26 PM - edited ‎11-28-2016 07:28 PM
Mark as New

Bookmark

Subscribe

Mute

Email to a Friend
11-28-2016 07:26:22
So I am trying to query data that I used flume to fetch from twitter in hive but I keep getting this error when trying to do a select statement
FAILED: Execution Error, return code 2 from org.apache.hadoop.hive.ql.exec.mr.MapRedTask MapReduce
and i keep getting this unexpected character error as well
Caused by: org.apache.hadoop.hive.serde2.SerDeException: org.codehaus.jackson.JsonParseException: Unexpected character ('O' (code 79)): expected a valid value (number, String, array, object, 'true', 'false' or 'null')
If I goto the hue file browser and try to view the data file it looks weird I think my data is corrupt
Here is my flumetwitter.conf file
TwitterAgent.sources = Twitter 
TwitterAgent.channels = MemChannel 
TwitterAgent.sinks = HDFS
  
# Describing/Configuring the source 
TwitterAgent.sources.Twitter.type = org.apache.flume.source.twitter.TwitterSource
TwitterAgent.sources.Twitter.consumerKey=uX0TWqkx0okYEjjqLzxIx6mD6
TwitterAgent.sources.Twitter.consumerSecret=rzHIs3TMJnADbZNvdGU7LQUo0kPxPISq3RGSLfqcBip39X5END
TwitterAgent.sources.Twitter.accessToken=559516596-yDA9xqOljo4CV32wSnqsx2BXh4RBIRKFxZGSZrPC
TwitterAgent.sources.Twitter.accessTokenSecret=zDxePILZitS5tIWBhre0GWqps0FIj9OadX8RZb6w8ZCwz
TwitterAgent.sources.Twitter.maxBatchSize = 50000
TwitterAgent.sources.Twitter.maxBatchDurationMillis = 100000
TwitterAgent.sources.Twitter.keywords=hadoop, bigdata, mapreduce, mahout, hbase, nosql
# Describing/Configuring the sink 

TwitterAgent.sinks.HDFS.channel=MemChannel
TwitterAgent.sinks.HDFS.type=hdfs
TwitterAgent.sinks.HDFS.hdfs.path=hdfs://localhost:8020/user/cloudera/flume/tweets
TwitterAgent.sinks.HDFS.hdfs.fileType=DataStream
TwitterAgent.sinks.HDFS.hdfs.writeformat=Text
TwitterAgent.sinks.HDFS.hdfs.batchSize=1000
TwitterAgent.sinks.HDFS.hdfs.rollSize=0
TwitterAgent.sinks.HDFS.hdfs.rollCount=10000
TwitterAgent.sinks.HDFS.hdfs.rollInterval=600

TwitterAgent.channels.MemChannel.type=memory
TwitterAgent.channels.MemChannel.capacity=10000
TwitterAgent.channels.MemChannel.transactionCapacity=1000

TwitterAgent.sources.Twitter.channels = MemChannel
TwitterAgent.sinks.HDFS.channel = MemChannel
and the command im using to run it
flume-ng agent -n TwitterAgent -f /usr/lib/flume-ng/conf/flumetwitter.conf
Here is my full error log when I try to query using hive. its too big to paste in full:
Error when I try to run it from terminal
pastebin error log when trying to query from table
What could my issue be? Is it my flumetwitter.conf file?
Reply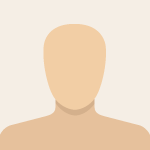 Not a member of Pastebin yet? Sign Up , it unlocks many cool features! hive> SELECT count(*) FROM tweets; Query ID = cloudera_20161128145151_137efb02-413b-4457-b21d-084101b77091 Number of reduce tasks determined at compile time: 1 In order to change the average load for a reducer (in bytes): set ...
Created ‎11-29-2016 08:50 AM
Mark as New

Bookmark

Subscribe

Mute

Email to a Friend
11-29-2016 08:50:12
Created ‎12-13-2016 10:57 AM
Mark as New

Bookmark

Subscribe

Mute

Email to a Friend
12-13-2016 10:57:31