Options
Mark as New

Mark as Read

Bookmark

Subscribe
Created on ‎04-11-2018 10:35 AM
https://roaringelephant.org/2018/04/10/episode-82-dataworks-summit-berlin-2018-preview/
Next week is DataWorks Summit Berlin week! Your two hosts will be in attendance and in this episode we go over the agenda and plan which sessions we want to attend and why. Peppered throughout we add further insights and experiences from previous years.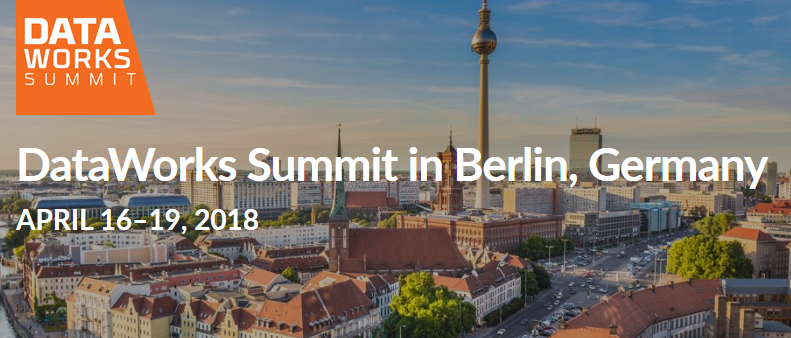 Audio Player 00:00 00:00
Play in new window
|
Download
(Duration: 47:38 — 33.0MB)
Unfortunately, Dave's network was a little unstable and there are a couple audio glitches in this episode.
For some session statistics or if you can use some help deciding what sessions you want to attend, you can use the dashboard we created: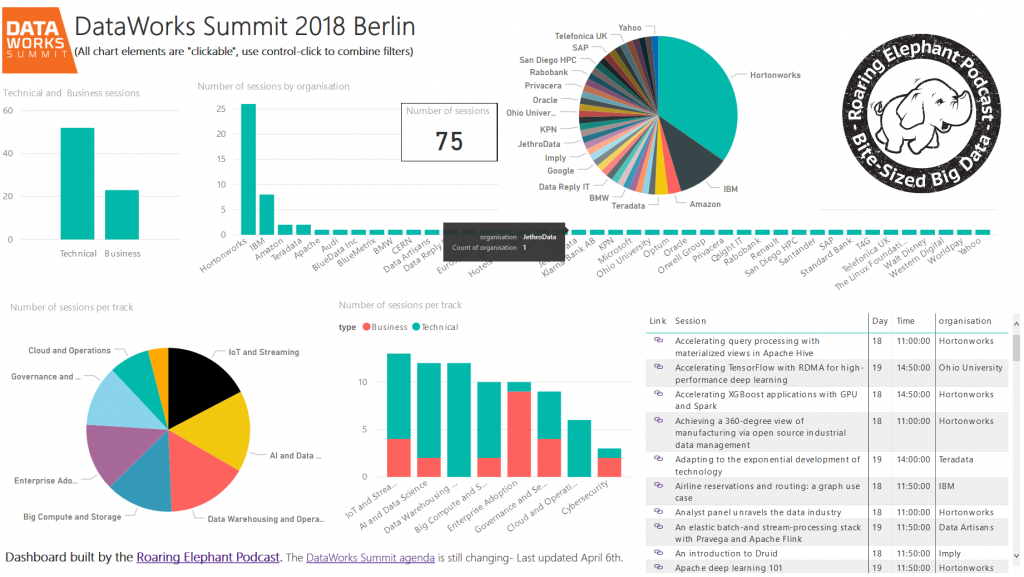 DSW2018 Berlin dashboard (http://aka.ms/DWS2018)
Click the screenshot above or go to http://aka.ms/DWS2018 to access the dashboard. It is a dynamic report: clicking on graph elements (bars of pie slices) will apply filters on all the visualizations and the session list. Use control-click to combine filters.
The Summit agenda is still seeing some small changes here and there. We will try and keep the dashboard up to date, but make sure you double check with the official agenda!
At some point the dashboard will dissapear because t is no longer relevant. for future reference, here is a large version of the screenshot.
---
Please use the Contact Form on this blog or our twitter feed to send us your questions, or to suggest future episode topics you would like us to cover.