Options
Mark as New

Mark as Read

Bookmark

Subscribe
Created on ‎08-17-2018 01:30 PM - edited ‎09-16-2022 01:43 AM
Episode 95 – DataWorks Summit in San Jose with Ward Bekker
https://roaringelephant.org/2018/07/03/episode-95-dataworks-summit-in-san-jose-with-ward-bekker/
Since both Dave and Jhon were not able to attend the DataWorks Summit in San Jose a couple of weeks ago, we have a guest, Ward Bekker, who was happy to join and educate us on the subject.

Play in new window
|
Download
(Duration: 1:52:50 — 77.7MB)
In this episode we discuss the daily keynotes and Wards' selection of sessions at the Summit ranging from the new things in Yarn 3.0, Materialized views in Hive and much more.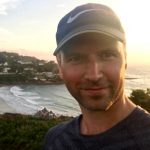 Ward Bekker (Linkedin)
Pre-Sales Solutions Engineer II @ Hortonworks
Some of the sessions and topics discussed are:
Apache Hadoop State of the union
What is new in Apache Hive
Runing distributed tensorflow in production
Just the sketch: advanced streaming analytics in Apache Metron
Containers and Big Data
Catch a hacker in realtime: Live visuals of bots and bad guys
HDFS tiered storage
Geospatial data platform at Uber
What's the Hadoop-la about Kubernetes?